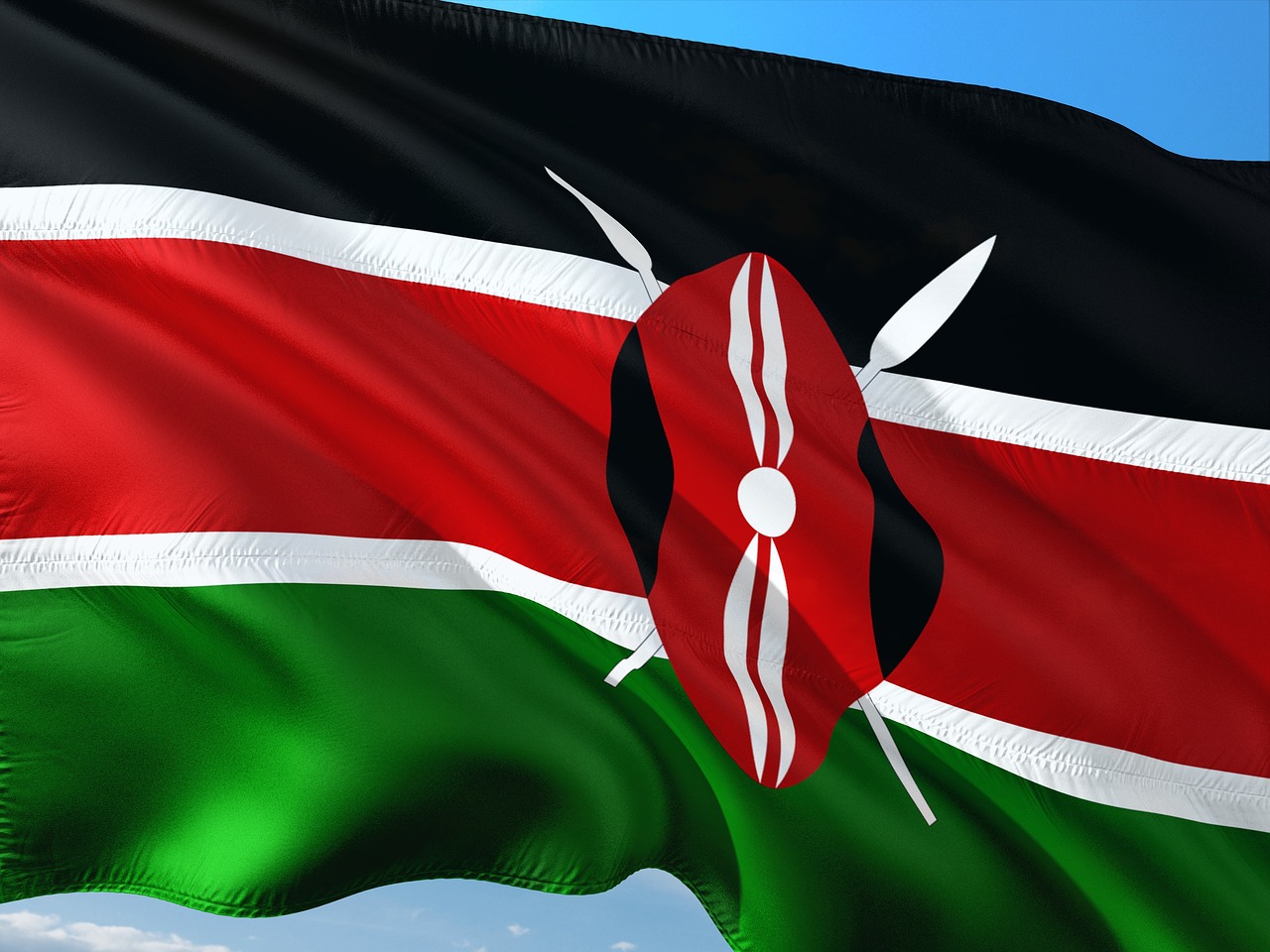 Kenya Investment Authority 
The Kenya Investment Authority is a statutory body that was created by the Investment Promotion Act of 2004. It aims to encourage investment into Kenya by both local and foreign-owned companies.
Why invest in Kenya
Kenya has many characteristics that make it an attractive investment destination, including
East Africa's largest economy, contributing more than 50% of the region's GDP
A low-risk investment environment, with increasing levels of FDI flowing into the country and many multinationals with either regional or continental headquarters in Nairobi
A strategic location in the region means that Kenya serves as its production and distribution base as well as the communication and air hub
As a member of the EAC and COMESA, Kenya serves as a gateway to an additional 135 million and 450 million potential consumers. Preferential trade agreements such as the Africa Growth and Opportunity Act (AGOA) enhance trade between Kenya and the U.S. by providing quota and duty-free access to the American market
Recent developments such as the construction of a Standard Gauage Railway between the capital Nairobi and the port-city of Mombasa are improving the country's physical infrastructure and an additional USD 20 billion pledged to infrastructure projects
Source: Brand Kenya, Why Invest in Kenya http://brandkenya.go.ke/wp-content/uploads/2015/08/WhyInvestInKenya1.pdf; http://invest.go.ke/why-invest-in-kenya/
For more detailed information on why Kenya is an attractive investment destination: http://brandkenya.go.ke/wp-content/uploads/2015/08/WhyInvestInKenya1.pdf
Investment Opportunities in Kenya
Kenya has a range of existing investment opportunities spanning across various sectors including:
Agriculture: Agriculture is the cornerstone of the Kenyan economy, contributing approximately 24% of the country's GDP. The major agricultural activities in Kenya are crop production, horticulture, dairy and livestock farming. The principle food crops produced include maize, wheat, beans, potatoes and rice, while major cash crops are coffee, tea, sugarcane, sisal, and pyrethrum. Upcoming projects include Fish Port Development Project and the Tana Delta Irrigation Sugar Project.
Banking and Finance: Kenya's financial sector is the largest in the East and Central African region, and it envisions to have a vibrant and globally competitive financial industry that will not only create jobs but also to promote high levels of saving to finance overall investment needs. An upcoming project is the establishment of the Nairobi International Financial Centre.
Tourism: Tourism is one of Kenya's leading foreign exchange earner and third largest contributor to the GDP after agriculture and manufacturing. The sector has been growing fast as a result of various factors such as liberalization, persification of tourist markets and continued Government support and commitment to providing an enabling environment, coupled with successful tourism promotion and political stability. Upcoming projects within the tourism sector include the development of a the Masinga Dam Ecoutourism Complex.
Source: Brand Kenya, Where to Invest in Kenya http://www.brandkenya.go.ke/invest/where-to-invest-in-kenya/ http://brandkenya.go.ke/wp-content/uploads/2015/08/WhereToInvestInKenya.pdf; Kenya High Commission United Kingdom, Sector Opportunities http://kenyahighcom.org.uk/sector-opportunities/; The National Treasury, Nairobi International Financial Centre http://www.treasury.go.ke/nifc/Nairobi%20International%20Financial%20Centre.pdf
Setting up a business in Kenya
The process of setting up a business in Kenya may be divided into six steps: company name registration, company registration, registering for a Kenya Revenue Authority tax payer PIN, obtaining a unified business permit through the Nairobi City County Government, registering for the National Social Security Fund and registering for the National Hospital Insurance Fund. 
More comprehensive information on this may be found on the KenInvest website through the links below.
Useful links
Importing into Kenya
Importing into Kenya is done through a clearing agent who will processes the import documentation through the Kenya Customs Simba 2005 System and clear the goods on the importers behalf. An Import Declaration Fee (IDF) of 2.25% of the CIF (Cost, Insurance and Freight) Value is applicable to the imports, and the East African Community Customs Union Common External Tariff dictates the duty rates of imported items.
Useful links
African Growth and Opportunity Act (AGOA)
AGOA, a U.S.A. trade preference act that allows for duty-free export of over 6,000 products, was enacted on May 18, 2000, as Public Law 106 of the 200th Congress. On June 29, 2015, U.S.A. President Barack Obama signed the AGOA Trade Preferences Extension Act into law, extending the AGOA legislation by a further 10 years to 2025. The legislation significantly enhances market access to the U.S.A. for qualifying sub-Saharan African countries. AGOA builds on existing U.S.A. trade programs by expanding the duty-free benefits previously available only under the Generalized System of Preferences (GSP) program, designed to promote economic growth in developing countries. AGOA, combined with GSP, provides duty-free access to the U.S.A. for approximately 6,400 tariff lines. 
Kenya was among the first sub-Saharan African countries to qualify for trade preferences under AGOA. Since October 2000, AGOA exports from Kenya have gradually increased, and today, Kenya is the leading apparel exporter from sub-Saharan Africa to the U.S. market under AGOA. With the extension of the AGOA legislation until 2025, Kenyan exporters have the opportunity to further expand manufacturing and production and to diversify exports to the U.S.A.
Source: East Africa Trade and Investment Hub, AGOA 101 Kenya How to Export Duty-Free from Kenya to the U.S. under the African Growth and Opportunity Act (AGOA).
Useful links
Export
During the five years between 2011 and 2016, Kenya's exports have increased at an annualized rate of 127B%, from $5B in 2011 to $9.2B in 2016. Kenya's top exports in 2016 were Tea ($1.03B), Cut Flowers ($624M), Coffee ($207M) and Legumes ($135M) and Unspecified ($104M), using the 1992 revision of the HS (Harmonized System) classification. 
The Export Promotion Council (EPC) is a State Corporation under the Ministry of Industry, Trade and Co-operatives. It is mandated to be the main body responsible for the development and promotion of Kenya's exports of goods and services. For more information, visit their website http://epckenya.org/
AGOA, Exporter Resources https://agoa.info/toolkit/exporter-resources.html
Central Bank of Kenya, Principal Exports: Volume, Value and Unit Prices https://www.centralbank.go.ke/principal-exports-volume-value-unit-prices/
Export Promotion Council, Basic Export Guidelines http://epckenya.org/index.php?option=com_content&task=view&id=106&Itemid=295
The Observatory of Economic Complexity, Country Profile Kenya https://atlas.media.mit.edu/en/visualize/tree_map/hs92/export/ken/all/show/2016/
Kenya Market Overview
With an estimated population of 47 million, Kenya is the most developed economy in East Africa and serves as the regions economic, commercial, and logistical hub. The agriculture sector anchors Kenya's economy, accounting for more than 25% of GDP and is the largest employer with more than 70% of Kenyans earning at least part of their income in the sector. The construction and real estate sector is one of the fastest growing sectors in Kenya, growing at 14% in 2015. The growth is generally attributed to government investment in public infrastructure development projects as well as the real estate sector. The government is placing a high priority on implementation of mega infrastructure projects (road, rail, energy, port and airport modernization).
The World Bank's 'Ease of Doing Business Index' shows Kenya moved up 12 places in the 201 report to position 80 globally, this is following a similar improvement of 21 slots in 2017. The government has initiated a broad range of business reforms including the areas of starting a business, obtaining access to electricity, registering property, protecting minority investors and streamlining insolvency rules.  Kenya is also experiencing the fastest rise in FDI in Africa (47% increase in 2015) with the majority of foreign investment going into renewable energy projects. Kenya accounted for 67% of all private equity funding in East Africa.
Source: https://www.export.gov/article?id=Kenya-Market-Overview
Useful links
Living and working in Kenya
Visas
Kenya issues three types of visas:
Single Entry visa- These cost $51 and is issued for single entry to persons whose nationalities require a visa to enter Kenya either for business, tourism or medical reasons.
Transit visa- This type of visa costs $21 and is issued to persons connecting through Kenya to other destinations for a period not exceeding 72 hours. (Those connecting flights directly without leaving the airport don't need to apply for Transit visas.)
Courtesy visa- Issued to Diplomatic, Official and Service passport holders coming into the country on official duties, or transiting through Kenya to a third country for official business or duties. It is also issued to government officials and dignitaries on official duties but holding ordinary passports. It is issued free of charge / gratis.
Applying for all three of the visa types can be done online, through the e-Visa portal and the ordinary processing time is 2 working days.
Useful Links
Applying for permanent residence, work permits, passes and citizenship
Through the Department of Immigration Services electronic Foreign Nationals Services Poral (eFNS), you can apply for permanent residence, work permits, passes and citizenship as well as information on all the requirements needed. 
Work Permits
A Work Permit is issued to enable foreign nationals to enter Kenya and engage in trade, prospecting, farming, business, professional employment, missionary activities or even reside in Kenya.
https://fns.immigration.go.ke/infopack/permits/
Passes
Kenyan law requires all nationals living in Kenya for more than 90 days be registered. 
https://fns.immigration.go.ke/infopack/fns/
Permanent Residency
https://fns.immigration.go.ke/infopack/pr/
Citizenship
https://fns.immigration.go.ke/infopack/citizenship/dualcitizenship/
Useful Links
Education
Useful links
Documentation
Useful links
Directorate of Immigration and Registration of Persons http://www.immigration.go.ke/
e-Citizen, the gateway portal for government services including applying for a passport, driving license, business name registration and Kenyan visas http://ecitizen.go.ke/
Health
Useful links