Public
United Nations, Gigiri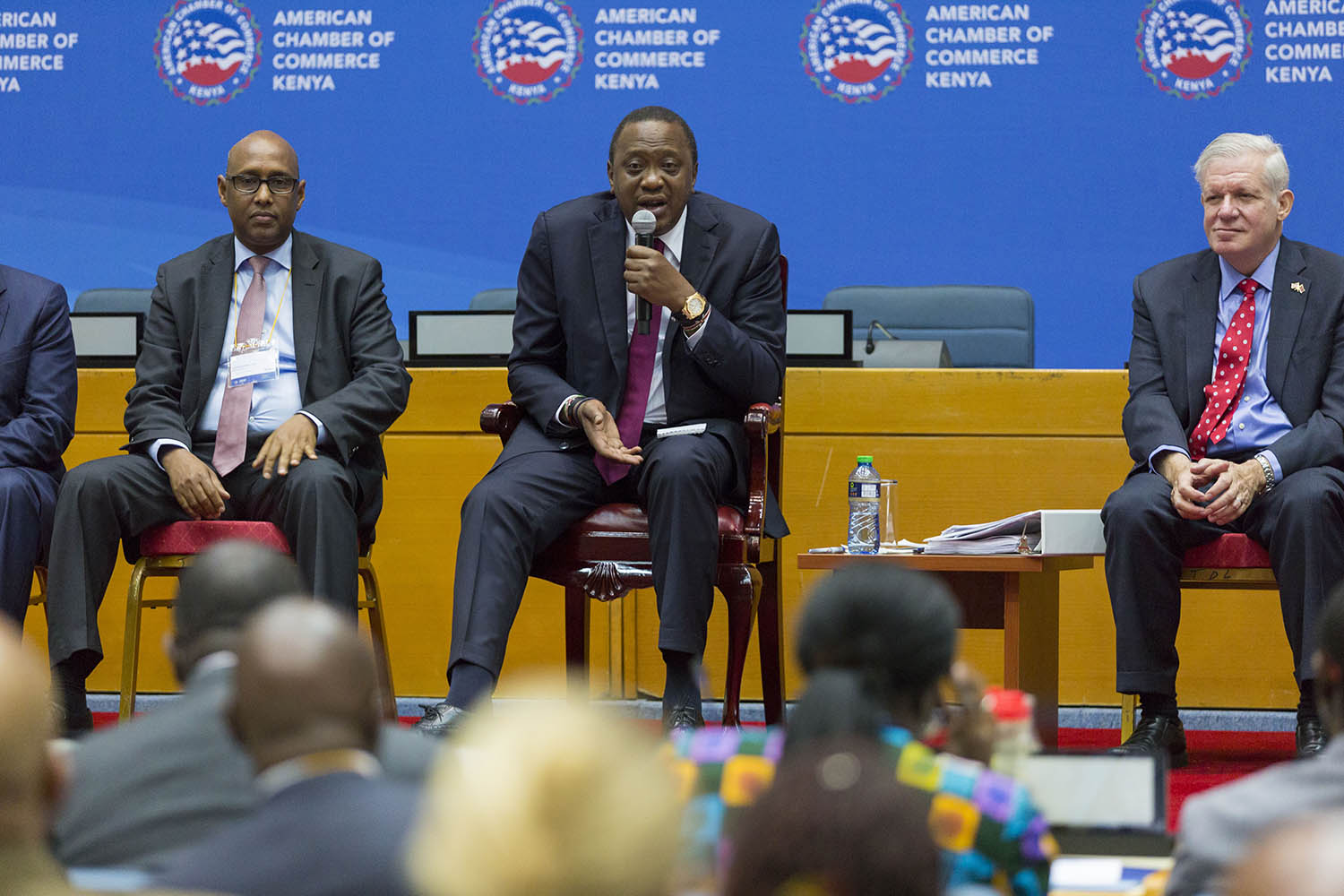 With over 500 delegates in attendance comprising of U.S. and Kenya government officials and private sector stakeholders, the inaugural AmCham Economic Summit 2018 was a resounding success. The summit provided an unprecedented advocacy platform with direct access to the highest level of government and raised AmCham's profile as the principle collective for American business and commercial interests in Kenya.
Over 90 Kenyan Government officials including several Cabinet and Principal secretaries were in attendance, led by the Chief Guest, H.E. President Uhuru Kenyatta. Also of note was the over 70 delegation of visiting senior U.S. government officials from the Department of Commerce led by Gilbert Kaplan, the U.S. Undersecretary of Commerce for International Trade, and members of the President's Advisory Council on Doing Business in Africa (PAC-DBIA). Over 250 AmCham members were also in attendance.
Commercial deals worth $100 million were signed at the Summit. Six roundtable discussions on Manufacturing, Housing, Universal healthcare, Food Security, Digital Economy and Workforce development also took place at the Summit providing a platform for open dialogue on areas and ways in which the private sector can support the government's Big Four Agenda.
Click here for highlights of the AmCham Economic Summit 2018 and upcoming updates of the 2019 Summit.