12.00 Noon
Karen Country Club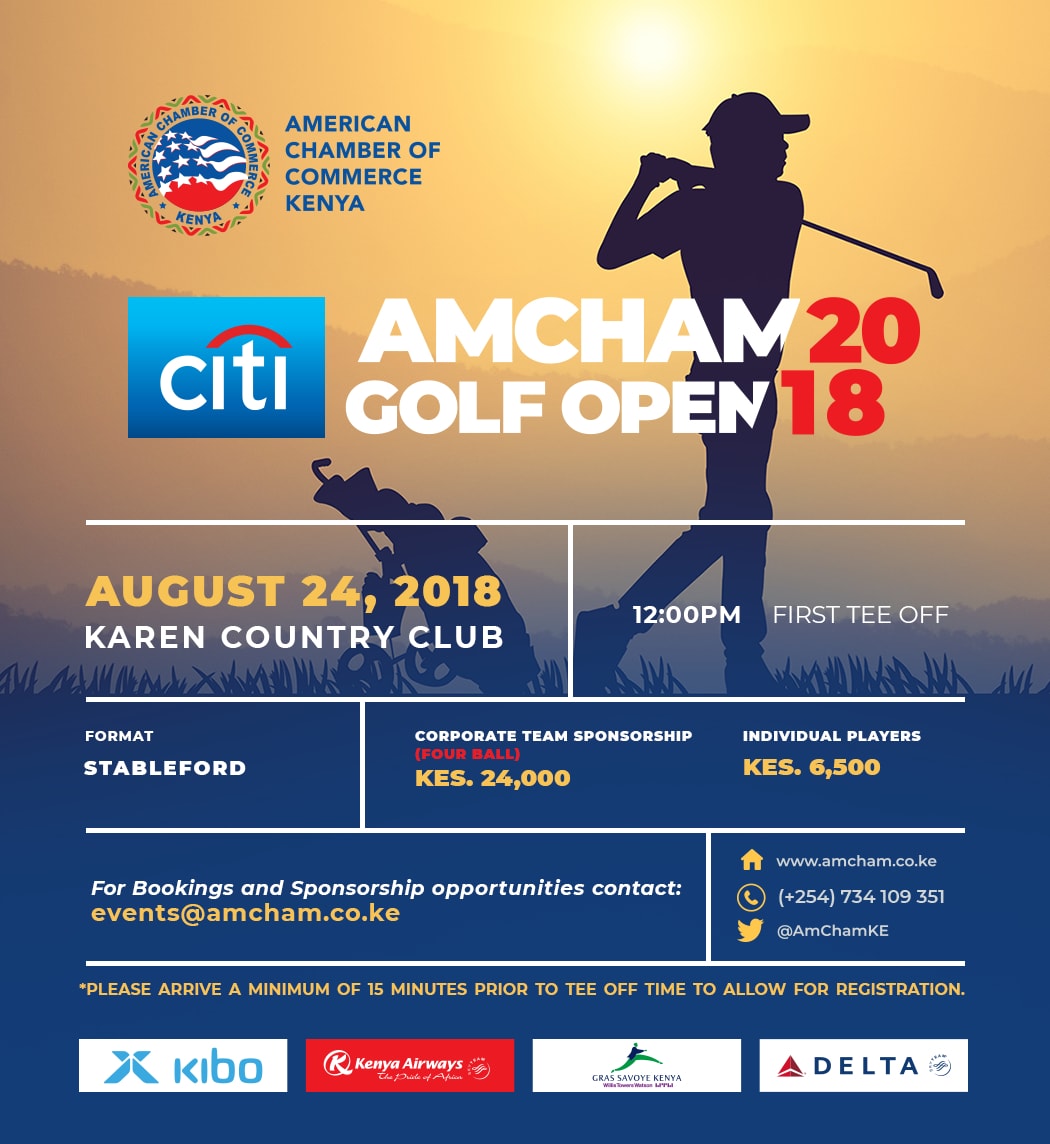 We are excited to announce the 2018 Citi-AmCham Golf Open to be held on August 24, 2018 at the Karen Country Club. First tee-off will be at 12 noon. The tournament will be followed by a fun evening featuring the awards ceremony. 
This year's edition provides a platform for networking, connecting with potential business contacts as well exploring new business and partnership opportunities in a relaxed environment. We look forward to the participation of our members, partners, diplomatic corps and government in this 2018 edition.
Sponsor a corporate team for an opportunity to host your stakeholders to a fantastic day of business golf for Ksh 24,000/-  (4 players).
For registration and further event sponsorship opportunities email us on
events@amcham.co.ke